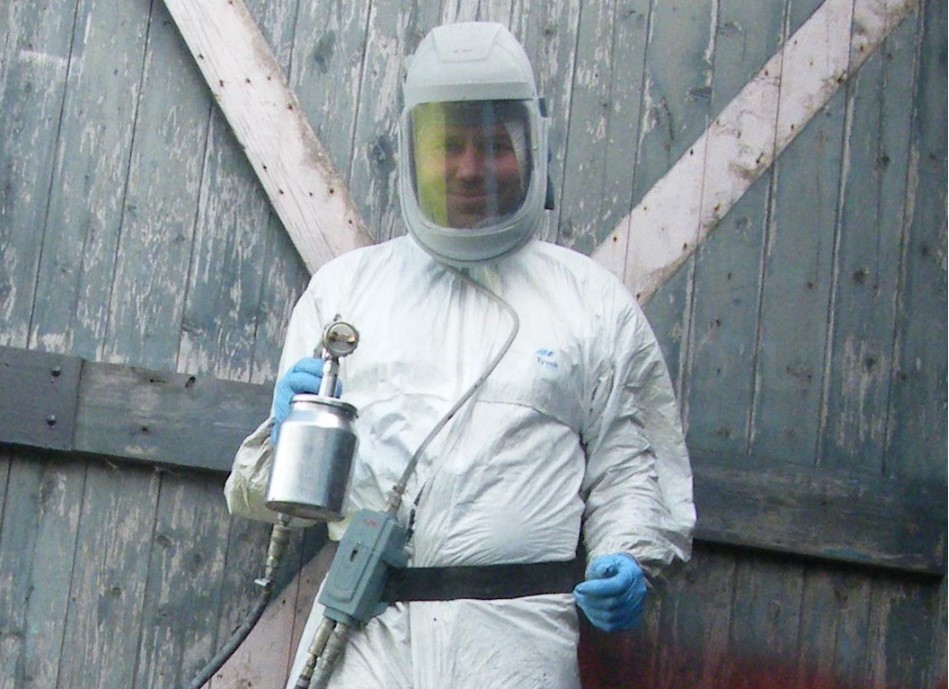 Why Should I Spray My Upvc ?
As a trade, on-site spray painting has grown over the past three years – especially where domestic business is concerned. UPVC windows and doors are extremely costly to replace, not to mention time consuming and the mess of redecorating and replastering you're left with once completed. Respraying your windows and doors has become 2018's new cost effective trend with homeowners – old and new! Not only are you adding value to your property, but saving a huge amount of money too!

So, if you haven't already had your windows and doors resprayed – why? We hope that a handful of these benefits may lead you in the right direction as to why the next thing on your 'to do' list should be respraying your UPVC.

COST EFFECTIVE
Using our 'Technique' can save you thousands. With no need to remove, replace and redecorate – we can be completed within the day*. With our window prices starting at just £50 and doors at £160 – it proves up to 80% cheaper than buying new
.
EFFICIENCY
Depending on the work you're having carried out to your home works can be completed in just two hours*. With our paint touch-dry in just TEN minutes there's no mess and no fuss.
PERSONALISATION
We stock every RAL and BS colour on the market, making each and every respray perfectly personalised to your property!
DURABLE
We use only the best paint on the market! All respray works are accompanied with a guarantee and a 5 year life expectancy.

If you require more information, or you'd like your very own free no obligation quotation – get in touch today.

CONTACT WITH US
Spraytech Upvc Belfast Delivering Excellence